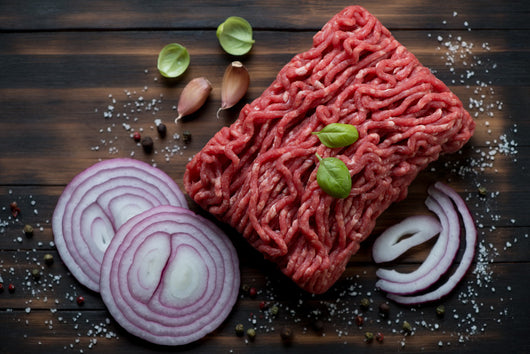 Bulk Lean Ground Beef
Regular price $550.00 Sale
Stock up on our 90% Lean Ground Beef that will have you serving the highest quality and most delicious ground beef recipes. You will taste the difference!
Our Bulk Lean Ground Beef is priced at $5.50 per pound. (1 lb. packages - 100 lb. minimum order)
Angus beef raised on pasture with unlimited access to a variety of grasses using rotational grazing methods. No growth hormones or antibiotics. Pastures are not treated with pesticides or insecticides. Meat processed in a USDA inspected facility.